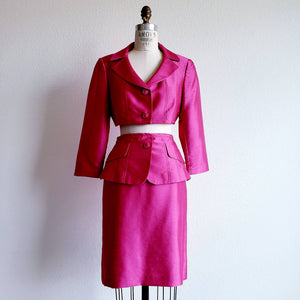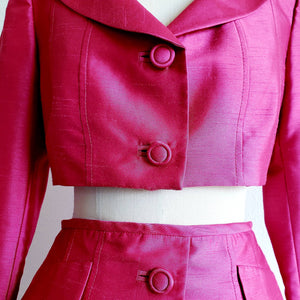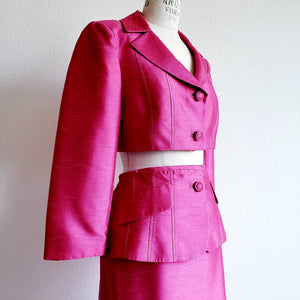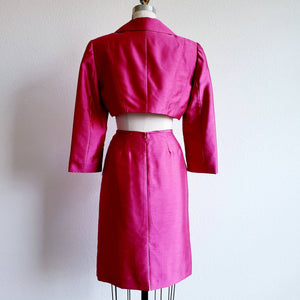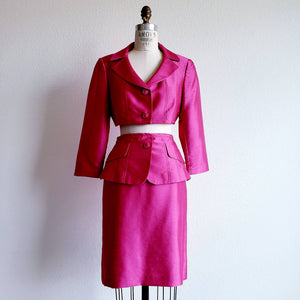 Vintage Upcycled Tahari Pink Fuschia Suit With Cropped Jacket and Peplum Skirt
Remixed by Mayumba.
This fuschia pink Tahari suit was reworked into a cropped jacket and peplum skirt. Has a lovely sheen.
51% Polyester 49% Nylon Lining: 100% Polyester
Excellent Condition
Labeled size 6
Jacket Shoulders across: 16"
Bust: 38"
Length: 13"
Sleeve length: 20"
Sleeve width: 6"
Skirt Waist: 30"
Hip: 40"
Length: 23"
All measurements taken while flat, then doubled and are approximate. For an accurate fit, base these measurements with measurements of a similar garment you already own. Remember to leave room for comfort and ease of fit.

Dress form's Measurements:

Bust: 34"
Waist: 24.5"
Hip: 34.5"

Please note: Colors may vary slightly on-screen due to individual monitor settings